The guy, who assembled an iPhone in Huaqiang North Commercial Area, recently came to Yiwu and got shocked by it.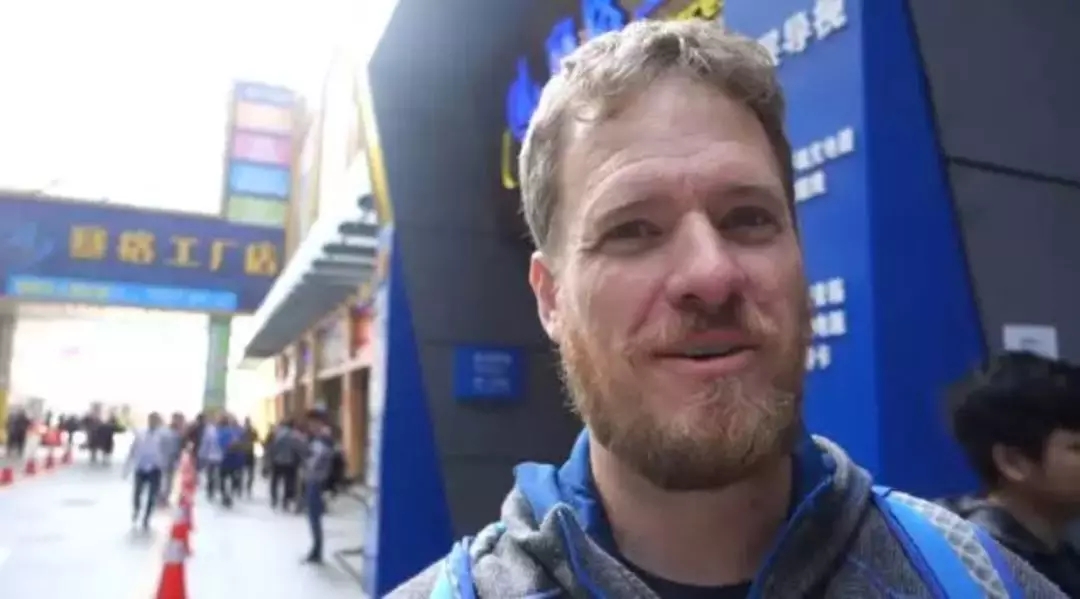 Remember the Youtobe blogger—-Scotty Allen that in our report.This guy shot his video of buying all parts of mobile components and assembling them into an iPhone himself and put the video on Youtobe. Then he got an instant success.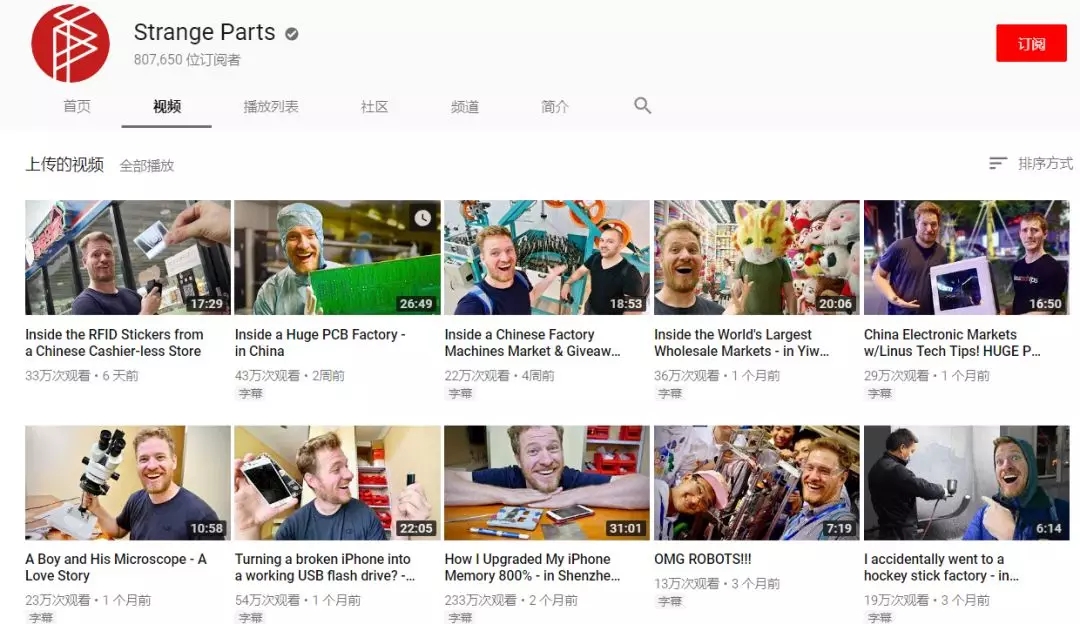 The video not only shocked Scotty himself but also surprised foreigners with the powerful China Electronics Industry.After that, Scotty keeps his pace in uploading videos of his life experience in China on Youtobe, including the unmanned supermarket and all kinds of techniques. It seems that he is technical master.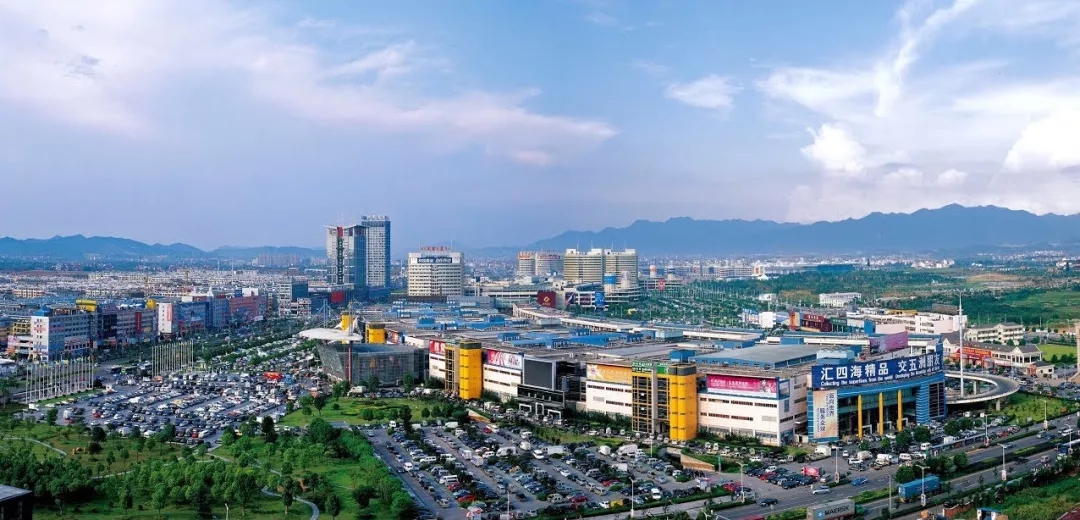 Just in recent time, in order to fulfill the Internet pals' curiosity, Scotty came to another city that developed well in domestic wholesale industry—Yiwu City.Shenzhen City is specialized in domestic wholesale of mobile components. However, speaking with the most abundant and rich category of small commodities, Yiwu City is no doubt the one.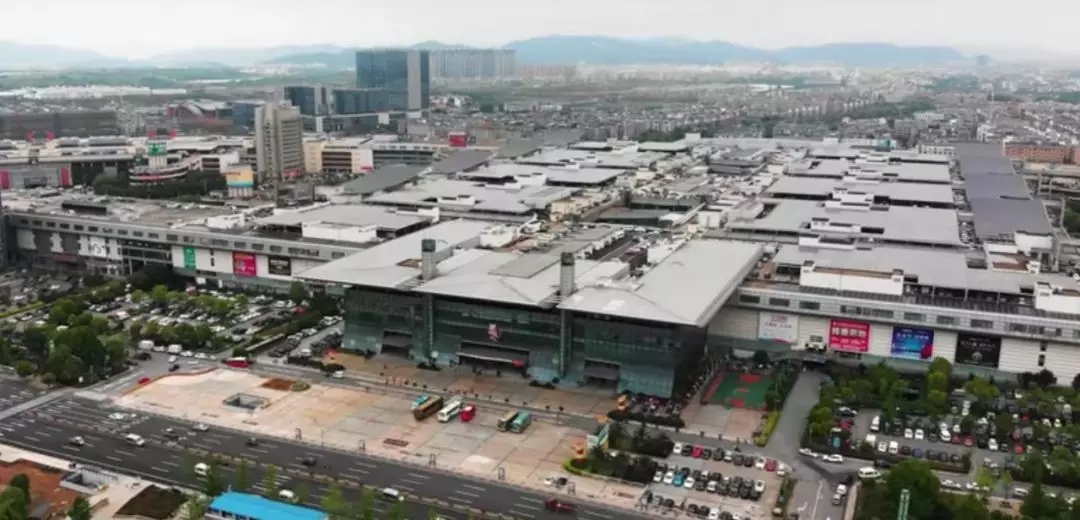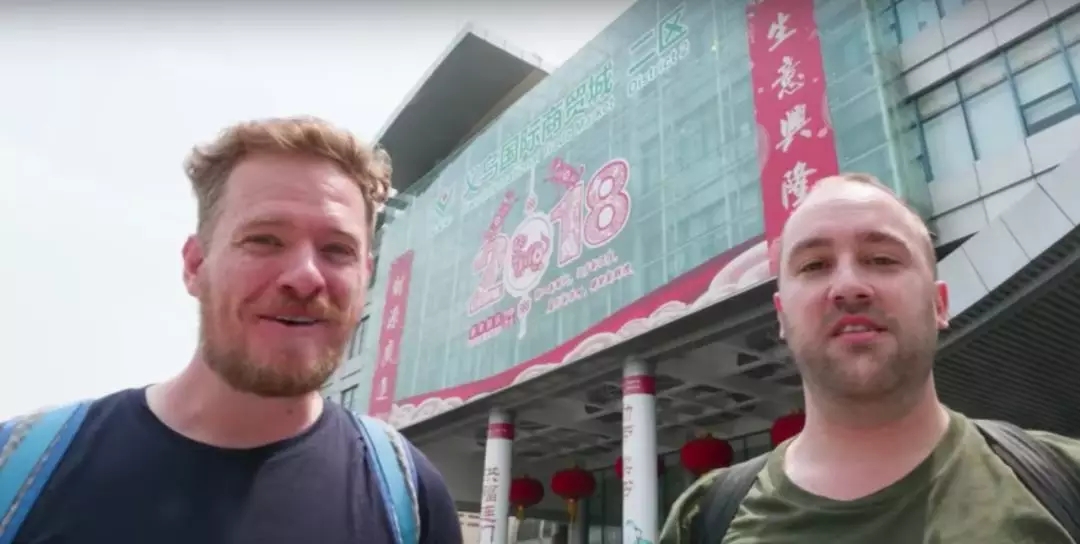 Here stands the world's largest wholesale city—-Yiwu International Trade City.It covers an area of 5,500 thousand square meters, with its length reaching 7 kilometers. And by now there are about 75 thousand booths. For more info about the China wholesale market please visit here: China wholesale market.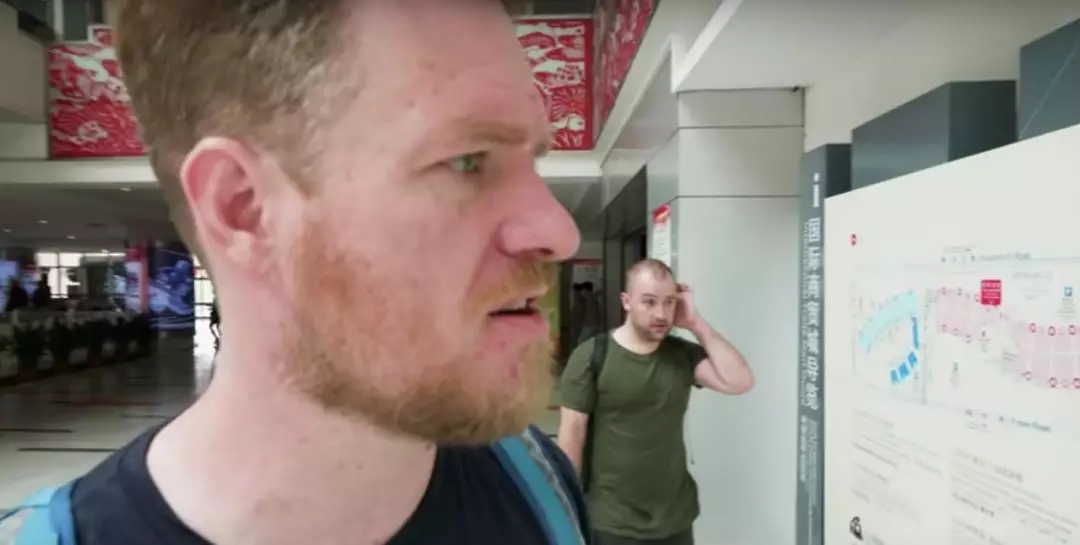 By the end of last year, about 1.8 million commodities had been exported to 219 countries and regions in the world.Just a quarter of the total import and export volume reached 48 billion 880 million yuan!This time, Scotty was shooting the video together with another blogger who lived in China, Collin Abroadcast.At the beginning of the video, they came to the gate of Yiwu international trade city and said that they would visit the major commercial districts to get to know about out the world's largest wholesale market.But the market is really too big and it's easy to get lost in it.So they came to the district layout map and planned to get familiar with the district they wanted to go.On the map, the numerous and dense commercial varieties were well ordered, making them surprised. "The layout here is so nice!"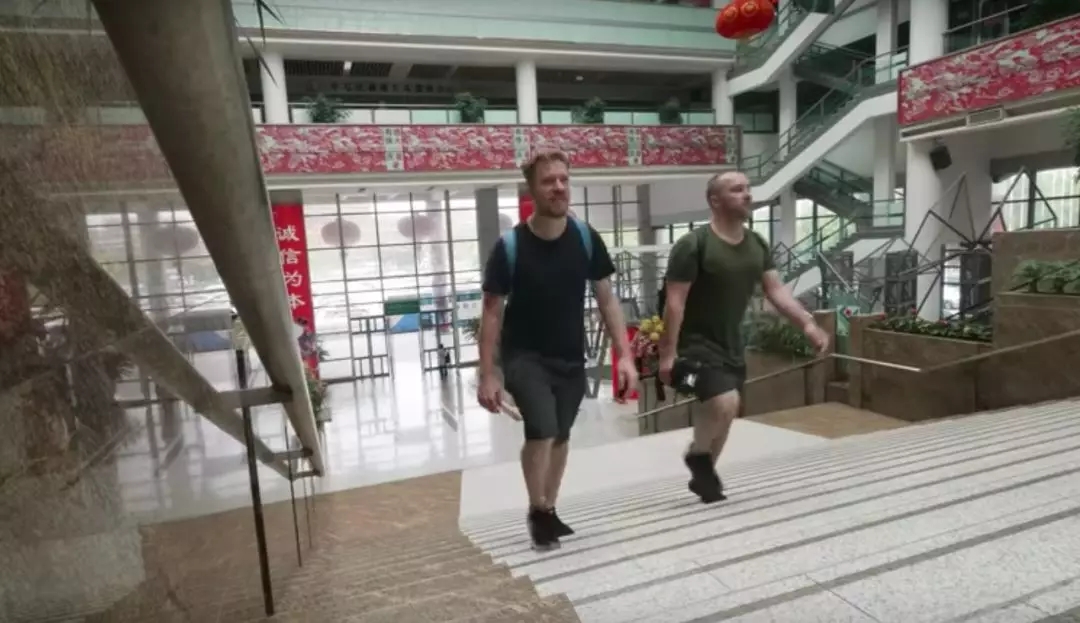 After a careful study of the map, Scotty chose the toy area, the handicraft area and the hardware tool area, and Collin chose a wedding area which he thought would be "cool".With a clear goal and great expectation, they took their step into the market.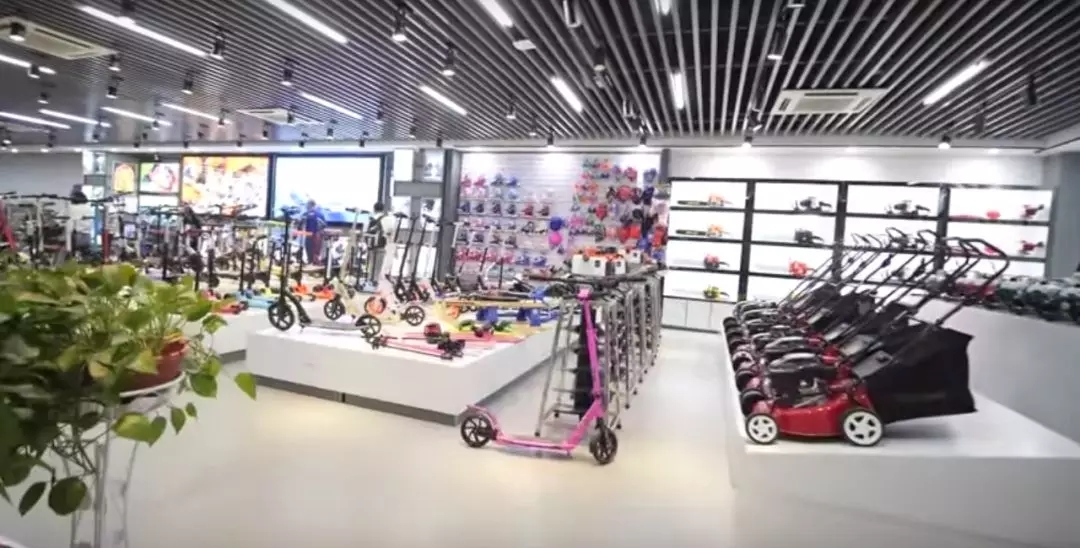 On their way to the hardware tool area, Scotty was attracted by an electric motorcar in the shop.Scotty said, "All the types of electric bikes and motorbikes I could imagine are right here in front of me!"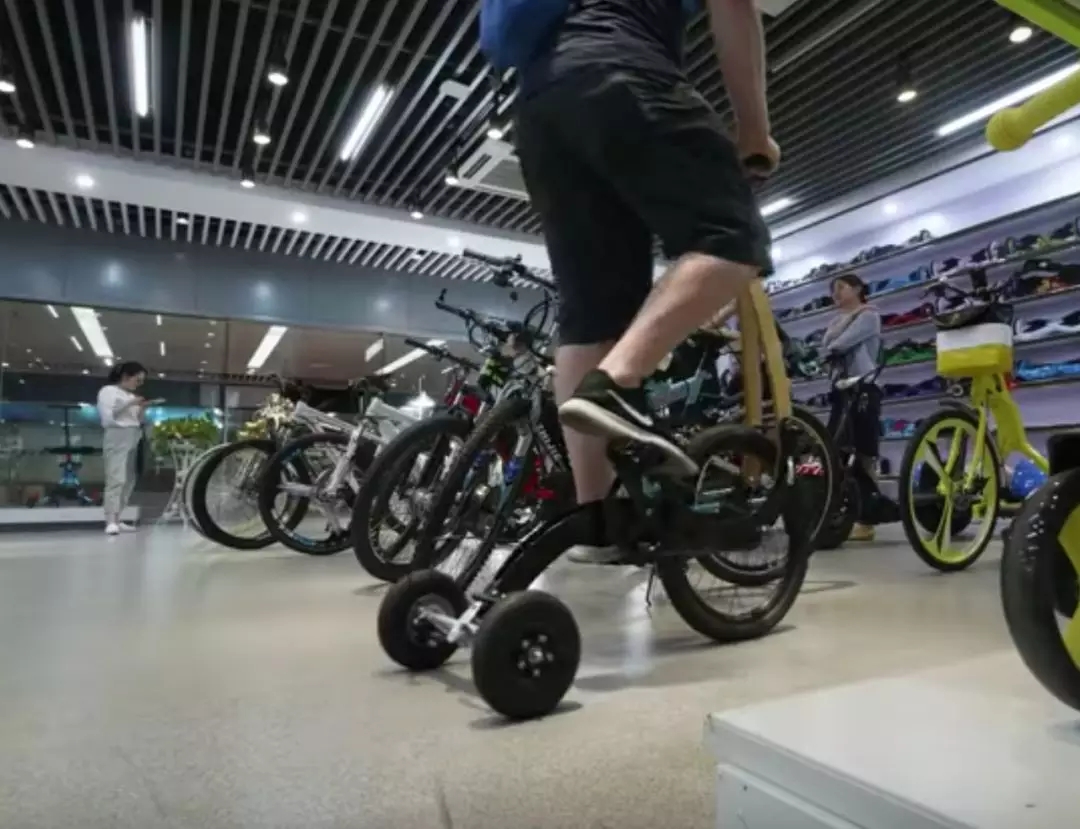 Well, it's the saying goes like whatever you can imagine, they have it.In the shop, Scotty surprisingly found a new stuff, called hovering bicycle.He just couldn't take his eyes off it and kept saying that's cool.Knowing the price is 720 RMB, he wanted to buy it right away.But thinking of their mission of video shooting, he had to say goodbye to it.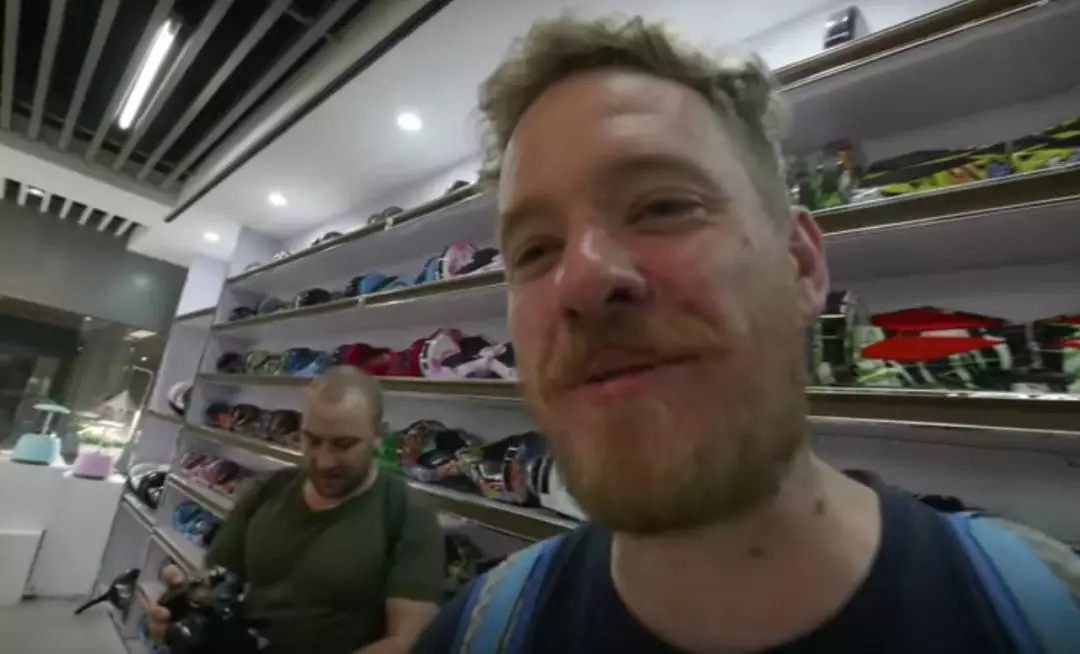 It was the store's rich products that kept them there for a long time. Scotty was worried that would influence their shooting schedule, so he told Collin, "We have 70 thousand more shops to visit. There is not enough time for us. Let's go."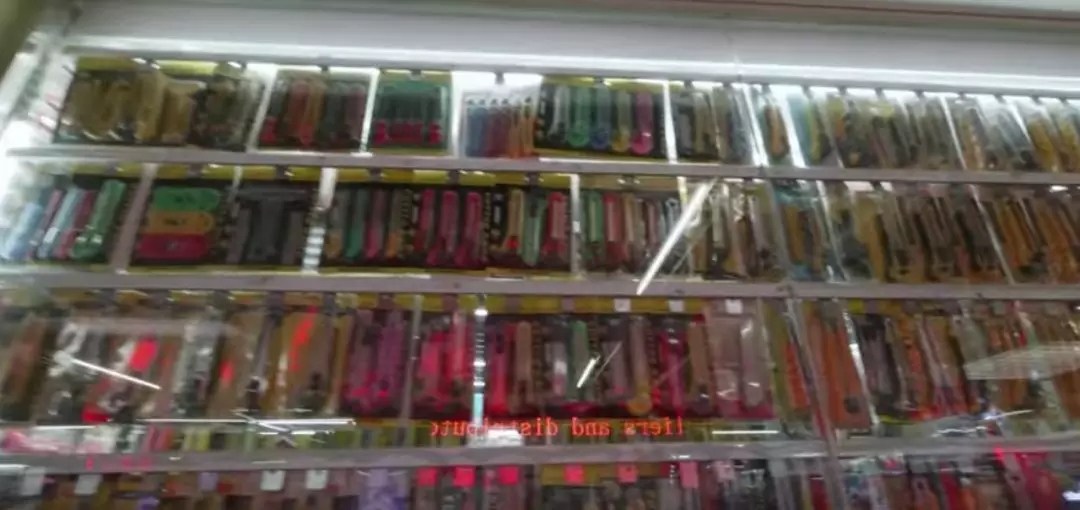 Then they finally came to their first stop—-the hardware tool area.There are so many professional stores. Although each store specialized on single stuff, the types and patterns are too much to see. For example, knives,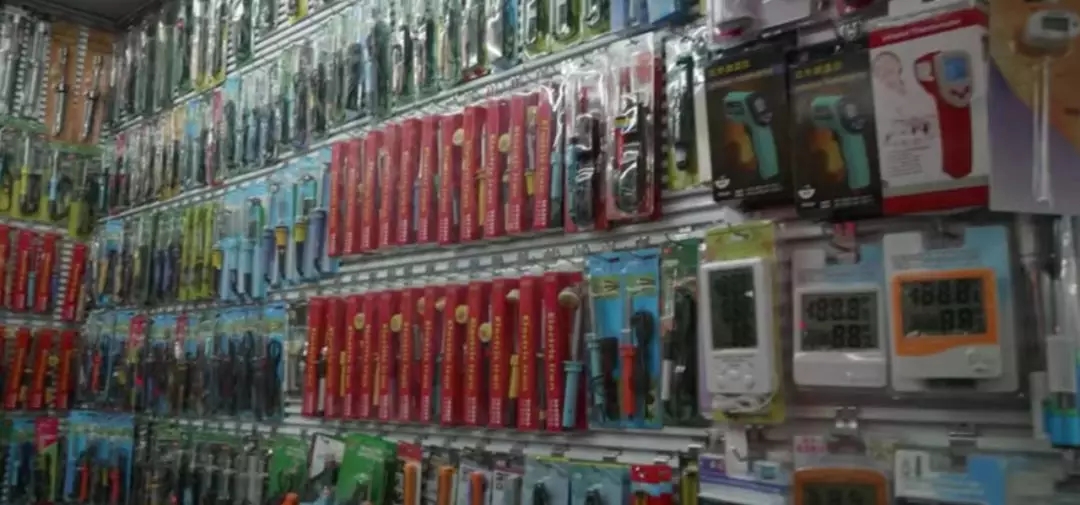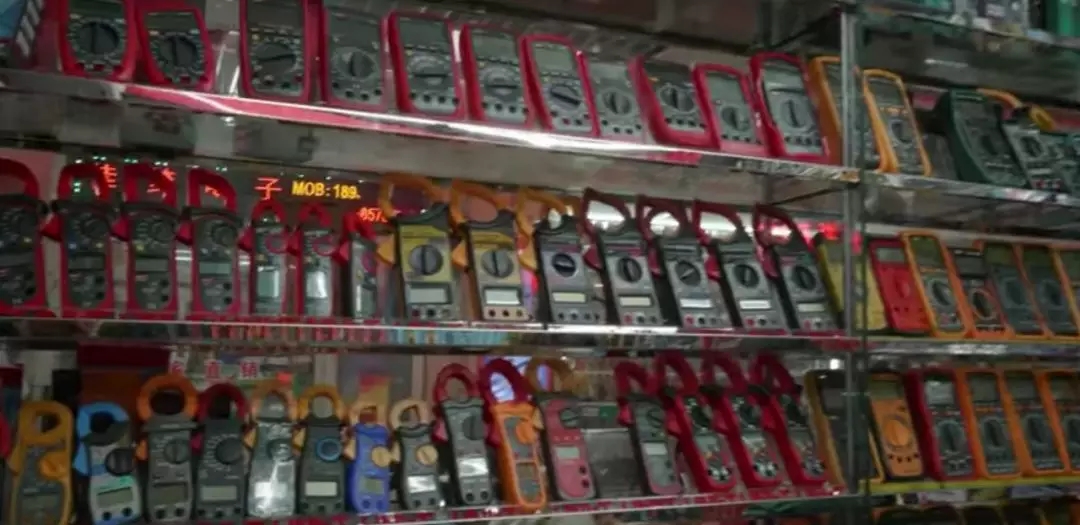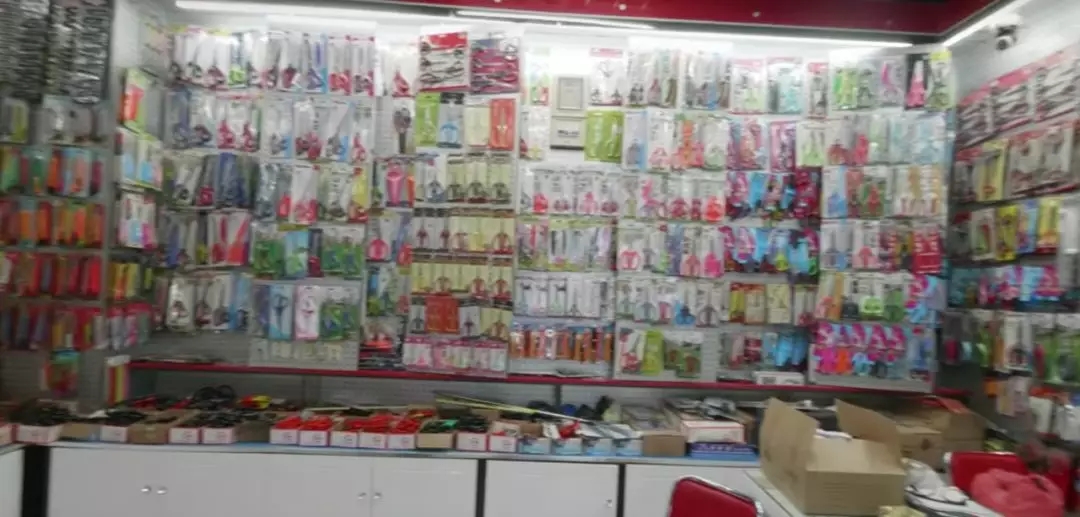 Such a specialized sales mode has astonished them. In the later stage montage, Scotty even specified that they had said 13 "like" at that time.Seemed that they were really shocked.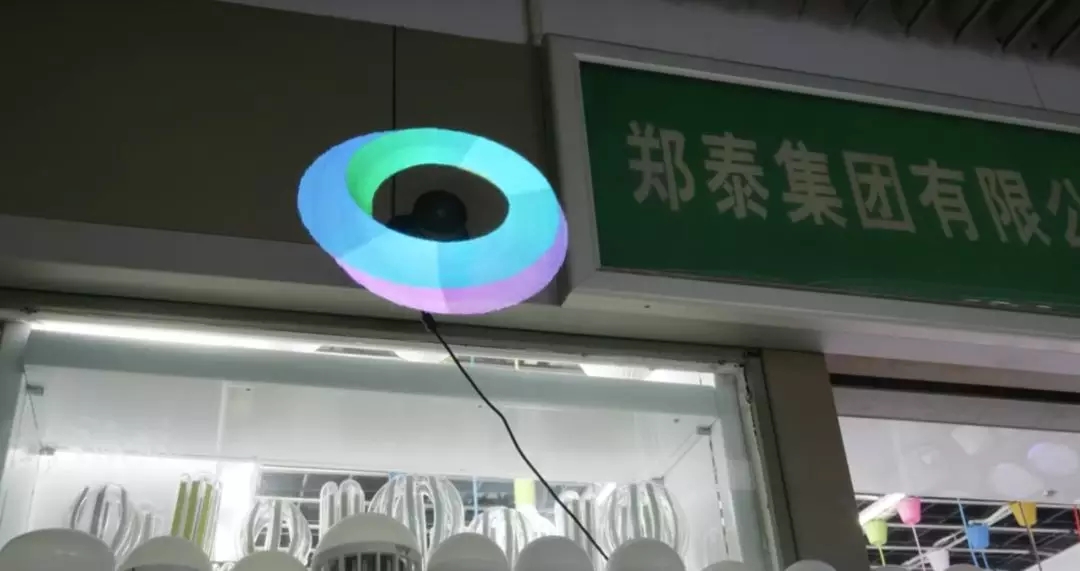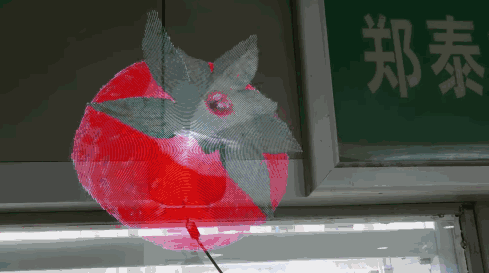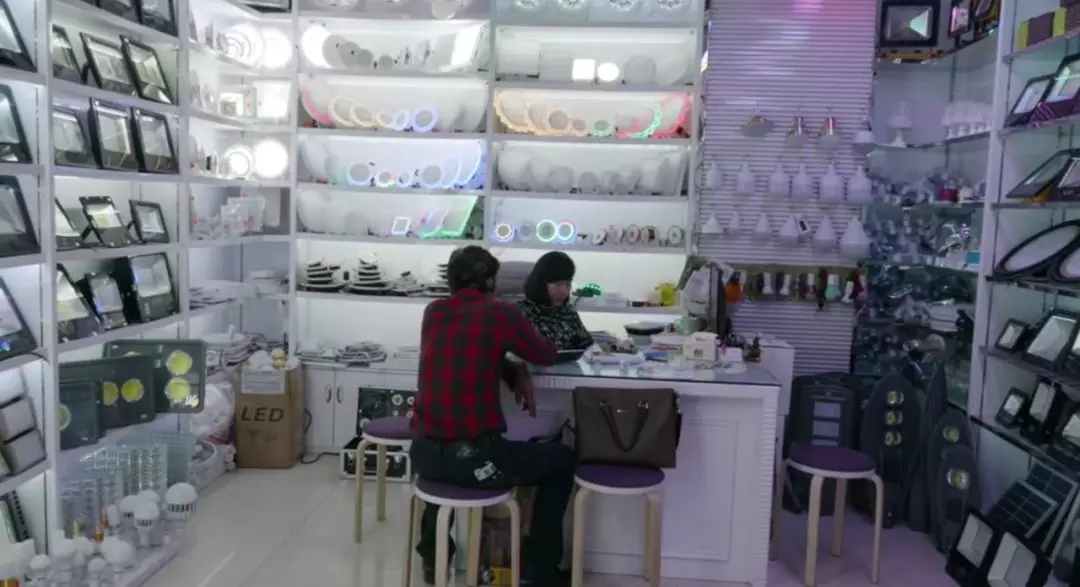 Seeing that there was a sign of retail, they would like to have one.But they found that the owner was discussing the purchase volume with her customer.So they gave up this light and kept on video shooting.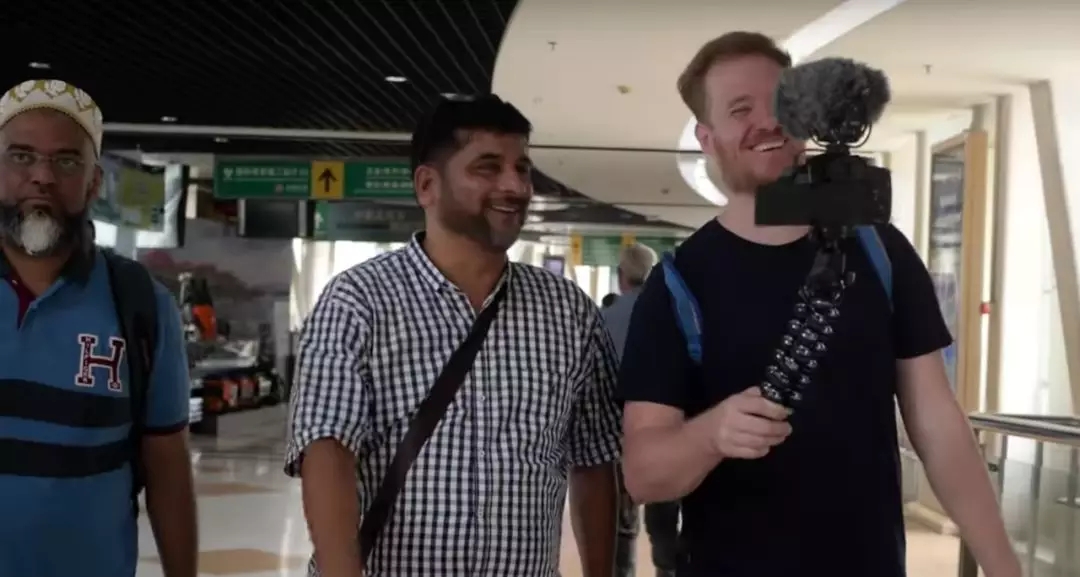 Walking through the market to another district, Scotty came across a doorknob merchant from Dubai. After some conversations, he learned that the merchant had a physical store in five countries in the Middle East, and the shop only sold the same products as doorknobs.Doorknob speciality store in the Middle East. That's professional.As merchant so professional would come to Yiwu for procurement, Yiwu deserves its name as the world's largest wholesale market.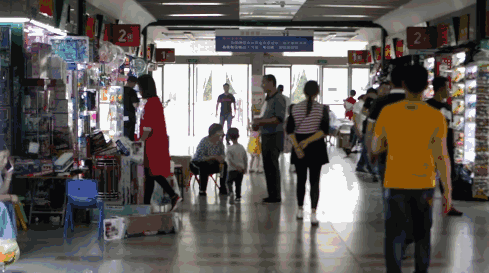 Walking for a long time, they finally reached the toys area on B1 floor. Seeing so many toys, they couldn't suddenly hold the kid inside of them and wandered like a child.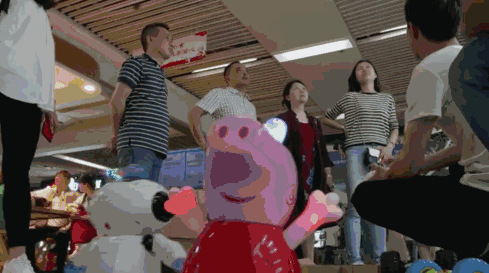 Types are quite complete. Scotty said this could only be seen in Halloween.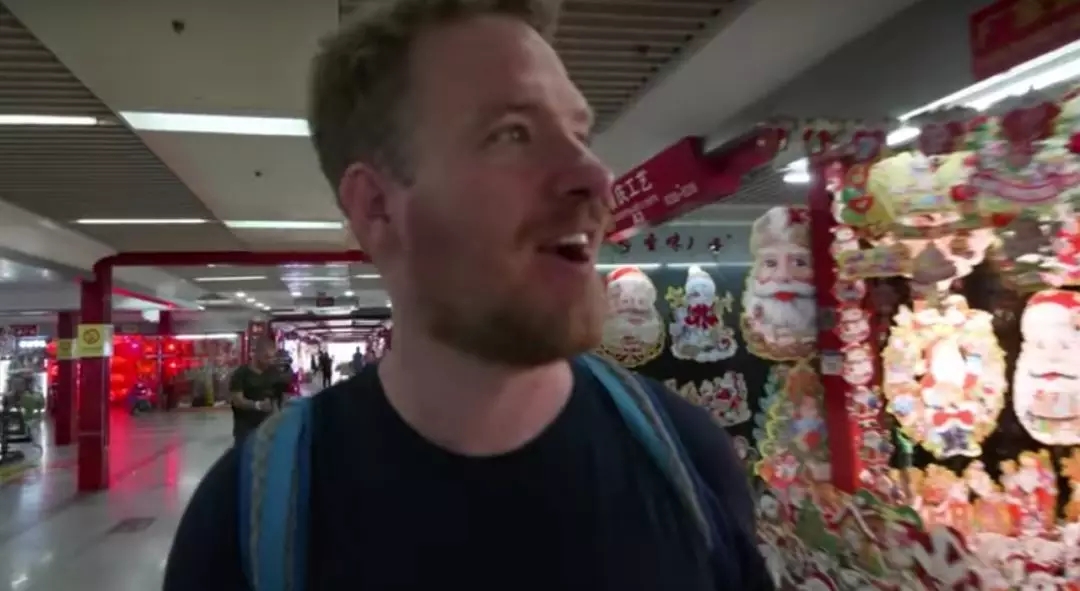 The types are too much and they got dizzy. But they didn't stay a long time.Passing through the plastic flower area, they came to the handicraft area.Christmas products are the major products in this area. As soon as they stepped in, they felt the coming of Christmas.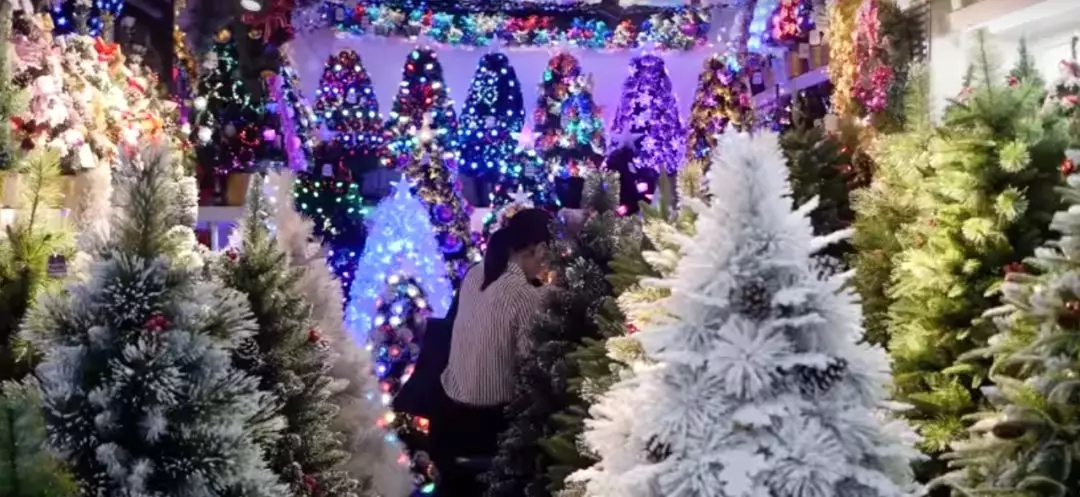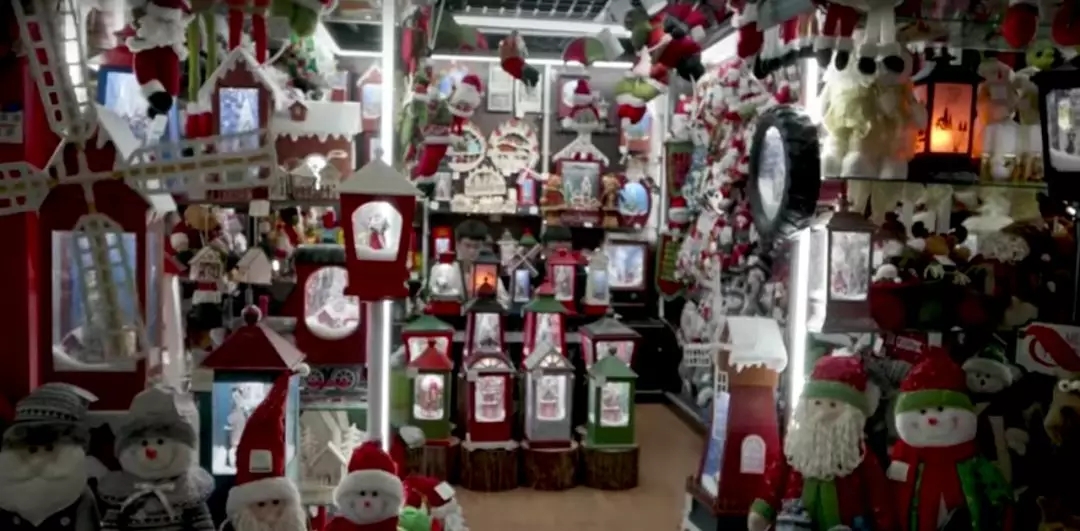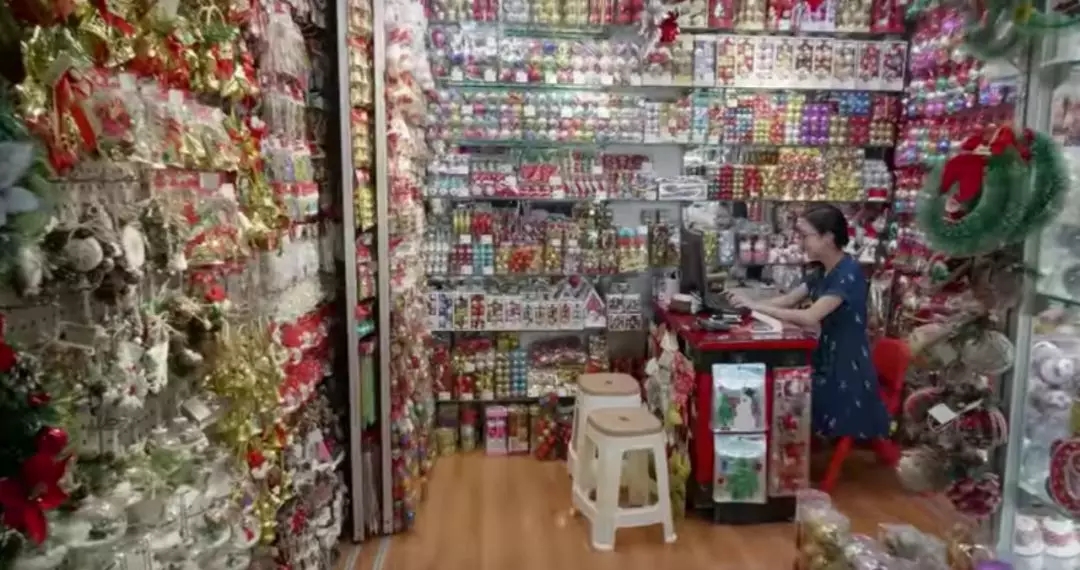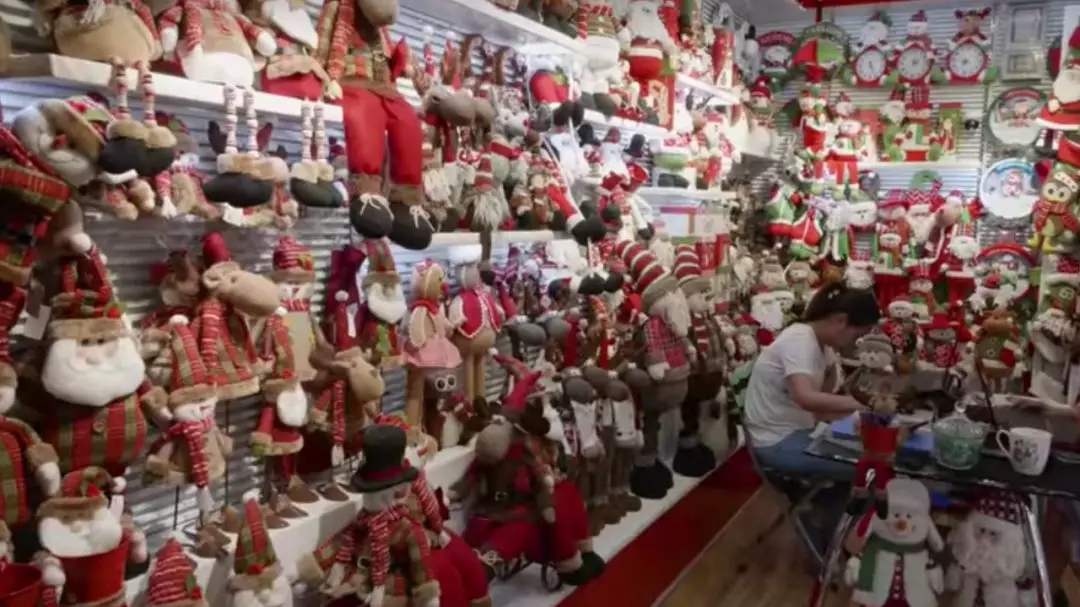 Seeing so many Christmas stuff, they said together, "I feel like all the Christmas trees and gifts my parents gave me was coming from here."What they said could probably be true, because over 60% of Christmas stuffs in America are imported from Yiwu every year.
Walking to the other part of handicraft area, Collin found one of the gifts he bought for his mom abroad.It's a small Tokyo Tower. He spent at least 50 bucks on that (about 330 RMB).And he was told that it is worth 7 RMB here. Scotty couldn't help laughing.Maybe after this time, he would come to Yiwu for all the gifts.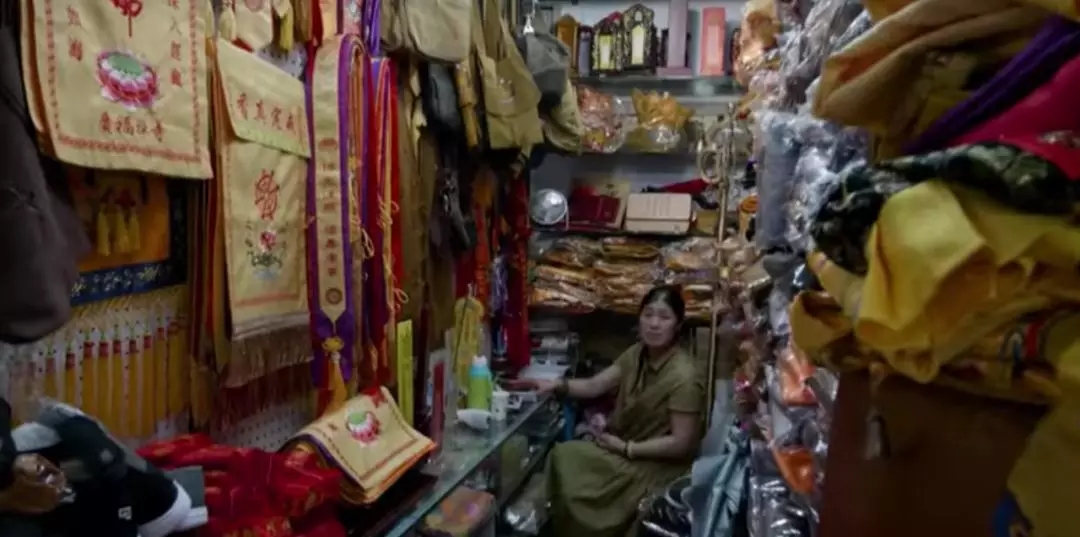 They joked, "Probably the monks in Thailand, Malaysia and Indonesia are wearing the wholesale robes from here."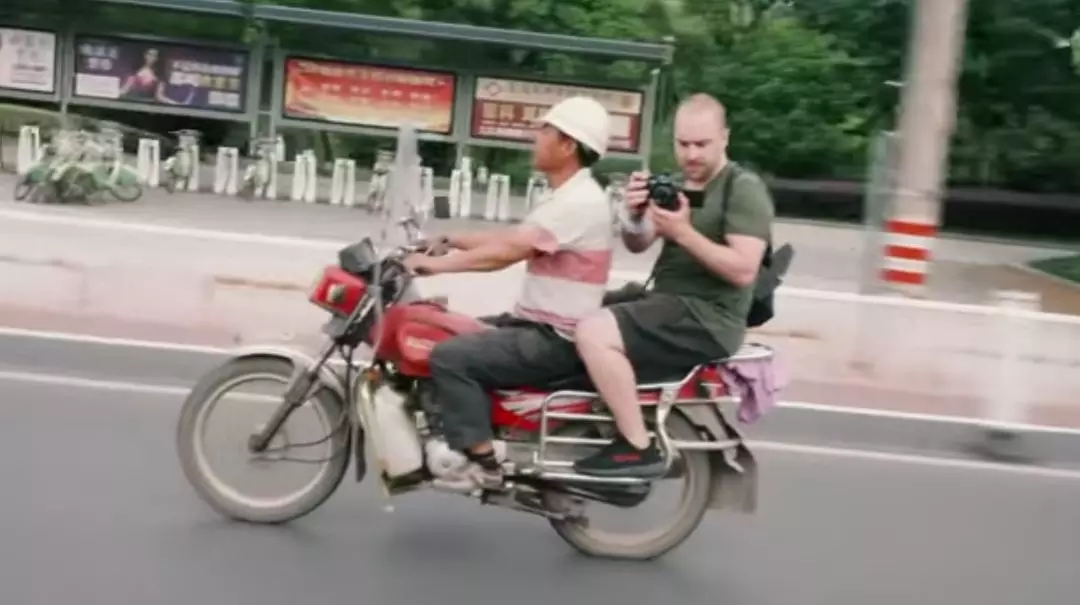 The three goals Scotty chose are in No.1 District, while Collin's goal is in No.4 District.There are a couple of miles away from where they are at present. They chose to take a motorbike.After all, when in China, do as Chinese do. Taking a motorbike is not bad.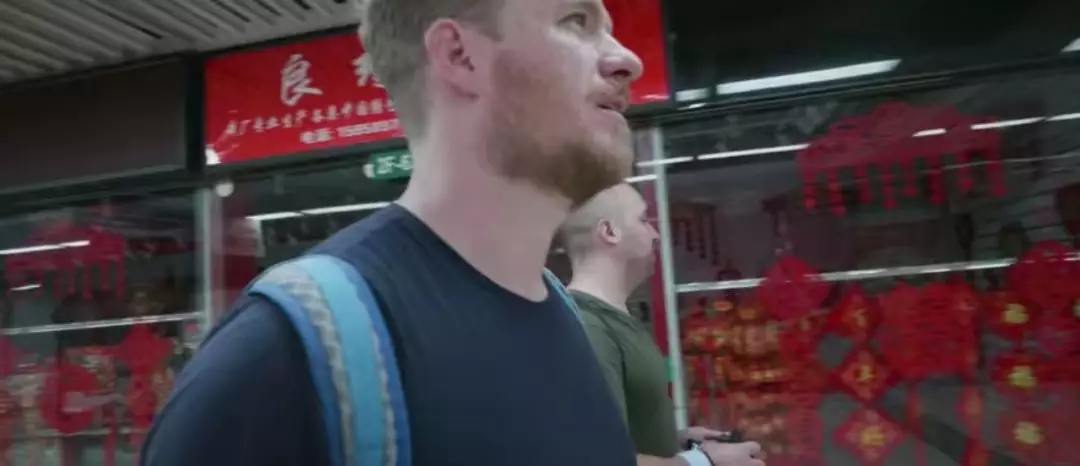 A few minutes later, they reached the wedding area. But it's not what in their mind like wedding dress shops.Then they realized they are Chinese wedding shops and it should be filled with firecrackers and couplets.
But that didn't affect their one-day-tour in Yiwu International Trade City. They said they really got shocked.Before their trip here, they would never think of so many commodities are imported from Yiwu.Believe that Scotty's video would get more and more foreigners to know how wide the range of Made in China is.And what we could shock the world is more than that.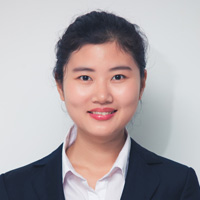 Sheena Lee Author