Global Top Exhibition City Rankings List is going to be refreshed, according to the Annual Report on Global MICE Industry (2016), which was compiled and released by SMI in these days.
Global Top Exhibition City Rankings List is going to be refreshed, according to the Annual Report on Global MICE Industry (2016), which was compiled and released by SMI in these days. 10 Chinese cities are on the shortlist. In particular, Shanghai with regards to its comprehensive power, gets to the top 3 on the list and deserves to be the No.1 in China.
The book first put forward the theory of SMI Overall Evaluation, and applied it in the study of making the global exhibition city rank list. Three criteria: Pavilion Development Index, Exhibition Development Index and Exhibition Organizers Development Index are carefully considered while researchers are measuring each city's extent and level. Through the study, we have reached a conclusion that Shanghai, China has the absolute advantage on the Pavilion Development; Paris, France outplayed all opponents in the Exhibition Development; while London, England wins in the Exhibition Organizers Development.
Europe outstanding in the evaluation process
Europe cities have identified their outstanding status in the comprehensive evaluation process. 35 out of top 57 enlisted cities are from Europe, totally accounting for 61.4% global share. There are 10 from Germany, 8 from Italy, and 5 from Spain. And 8 quotas are from England, France, Holland, and Swiss evenly. The last 4 are from Czech, Russia, Poland, and Belgium. One thing to be highlighted is that, Paris excels at Exhibition Development, and London performs well on the Exhibition Organizers Development, but is rather weak in the Exhibition Development and Pavilion Development terms. Milan gets a balanced score on three criteria and advances towards an exhibition power. Germany stays at the top list because its exhibition number and size are among the highest. Meanwhile they are all well-built founded and bearing 800 years' industry tradition.
Asia facing a uphill growth tendency
Asia possesses 14 of the list, which are occupying 24.56% global share and facing an uphill growth tendency. Uniquely China alone contributed 10 numbers. Singapore, Thailand, Korea and Japan won 1 number evenly. In China, at the first power echelon Shanghai, Guangzhou, Chongqing and Beijing are listed at 3rd, 10th, 21st, and 26th respectively. Other cities like Wuhan, Yiwu, Shengyang, Shenzhen, Hongkong, and Xiamen are ranked at 28th, 36th, 46th, 47th, 50th, and 54th. Out of surprise, our cities are all claimed at the top list with regards to the Pavilion Development Criterion, which is a clear signal that many Chinese cities are competent in the infrastructure facility and now becoming stronger at a fast-growing pace. However, being short of distinguished exhibition projects and powerful organizers, China is a little bit lagging behind. That being said, it can be our next breaking-through point.
American cities keep concentrated
American cities keep quite concentrated. Total 6 cities are enlisted and all are from United States. They are Las Vegas, Chicago, Orland, Atlanta, Huston, and New Orland. In terms of the Pavilion Development Criterion, all 6 are qualified; about the Exhibition Development Criterion, only 2 are concluded, and when it comes to the Exhibition Organizers Development, only one is enlisted. As such, we can summarize that, American cities are sharing the same dominant position in the Pavilion infrastructure as in the exhibition projects and organizers capabilities.
SMI specialists spent a whole year in finishing the World Exhibition City Strength Report. By the means of global research, innovative creation and quantitative evaluation, specialists finally made the global exhibition cities strength list after accurate microeconomic-discussion and quantitative analysis by referring to basic dates from UFI, AUMA and other international MICE reports. The strength list is helpful to evaluate the object comprehensively and accurately, and will provide a reference coordinate system for local Chinese cities.
For your information, SMI is a collaborative research institute with local Shanghai University, which is responsible to monitor and assess global exhibition industry's status and its developing trends in the way of researching report, aiming to contribute marketing strategy support to Chinese exhibition industry in the aspect of scientific decision and international competition.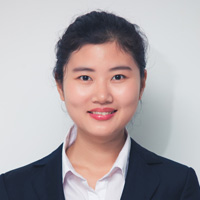 Sheena Lee
Author