Who needs a sourcing agent? How to find a sourcing agent? What kind of an agent you need? All those questions are lingering in your mind while you plan to import from China.
Who needs a sourcing agent? How to find a sourcing agent? What kind of an agent you need? All those questions are lingering in your mind while you plan to import from China.
So here comes the first question: What's a sourcing agent? Wiki doesn't give us a clear answer. Generally speaking, in the global trade market, sourcing agent is more like an outsourcing agent who search suppliers and purchase goods on behalf of customers. Here the "sourcing agent" could be an individual, and could also be a company. They are required to finish the purchasing task upon the contract. Here we should point out that "the purchasing task" is including but not limited to sourcing suppliers and commodities. It might be involving with market research, vendor/supplier selection, price negotiation, quality assurance, quality control, raw materials pre-positioning, shipping and logistics, pre-shipment inspection, customs clearance, etc,.
Keep reading and then we are going to analyze the term "sourcing agent".
1. What's the Sourcing Agent?
Let's start by making clear the definition of "a sourcing agent". Wiki says the sourcing agent is a regional representative who performs outsourcing activities on behalf of the employer. This definition is incomplete. A real sourcing agent in the market is an individual or a company who works on the sourcing activities, aiming to save cost for employers and let them concentrate on their business. Here the sourcing is covering the whole supply chain. Besides from sourcing new suppliers or factories, it could be expanded to sampling, supplier verification and auditing, management of suppliers, price negotiation, logistics support, preparing customs clearance documents, quality control management and after-sale service support, etc. All in all, a sourcing agent will provide all decent service upon customer's request during import from China.
2. What's the Sourcing Process?
"Sourcing" itself refers to a number of procurement practices, aimed at finding, evaluating, and engaging suppliers for acquiring goods and services. Some assume that searching a couple of suppliers on B2B directories is called sourcing. Actually, that is not the case. Simply getting suppliers on Global sources and Alibaba can't solve the sourcing problem yet. Instead, that's the first step of the whole sourcing process, and in fact, that's the point where a real sourcing starts. After noting down a list of potential suppliers from B2B directories, buyers should begin vetting and factory auditing. Once the supplier is confirmed, and then the next step comes with the product development and sampling.
To make this long process short, sourcing is a really tedious and risky process. It's not as simple as it looks. Any tiny mistake during the process might cause a huge loss to the importers. Even worse, some buyers might go bankrupt. Thus, buyers have to get a clear idea of the sourcing process before they are commencing to do the international trade. But don't worry. At Abc sources, we have introduced how to go sourcing in China on the Import from China Buyers Guide. Importers can click here for more information.
OK, right now, you must be wondering if you can finish the sourcing by yourself. Yeah that might be a problem but it brings us to the next part. Do I need a sourcing agent when Import from China?
3. Do I Need A Sourcing Agent when import from China?
For the one who makes money after sourcing, he needs an agent to help him deal with all hassles arising in the sourcing process. As such, he can save more time and energy to grow his business sales. But for the one who extracts profit during the sourcing process, there is no need for him to find another middle agent. But don't worry. In this case, just visit our Import from China Buyers Guide. We will tell you how to import from China step by step.
For big buyers, they should put their concentration on scaling up their business volume. They indeed need a reliable and trustworthy sourcing partner to help with all troubles in the sourcing step. Some international companies will choose to launch their buying offices in China. Those offices are under the charge of the headquarters and go sourcing activities as the headquarters' instruction. But others are more likely to find a sourcing agent in China and let the agent work on the sourcing in the form of a contract. Here another question arises: Do I need a sourcing agent or a buying office?
4. Sourcing Agent or Buying Office?
Buying office, as its name implies, is the permanent representative in China, which is managed by the overseas headquarter and is responsible for sourcing and shipping, while sourcing agent usually is a person or a team who perform outsourcing activities on behalf of their employer. In regards to the job, there is no much difference between.
4.1 Set Buying Office in China
Companies always get this anxious feeling caused by distance and language &culture barriers while they are importing from China. Thus, they launched buying offices in the local market. In our opinions, buying office is perfect for companies that make regular purchases or manufacturing in China. They want to have their own team in China to manage all activities there current and future. However, they have to hire an international lawyer, and spend a lot of money in company opening fee, office rent, admin papers, and all other costs required for Chinese authorities. On the other hand, most buying offices are only professional in certain products. Therefore, we suggest, if your sourcing project is very huge but the product is concentrated on certain species, a buying office is preferred.
4.2 Go with Sourcing agent
For SMEs, we recommend the sourcing agent. Here "the agent" could be an individual, could be a company, or even a corporation. As always with the small order, it's not wise to spend a large sum of money in setting up a buying office. Meanwhile, for small companies, developing a fixed business line is a long long process. In the most situations, their products are more of complex at the beginning. As such, hiring one or more sourcing agents sounds a smart choice, and it's more flexible as well.
Agents are only charging 3%-5% commission, and they can handle with all hassles. But there are many negative reviews to the sourcing agent.
Firstly, sourcing agent and supplier are allies for the sake of hidden commission. Buyers are worried about some bad sourcing agents would recommend poor quality products in order to get more profits. Yeah. This is a deal under the table, but nearly all agents do that way.
Secondly, buyers realize the fact that reliable sourcing agents usually charge higher. It's the common sense that only a fraud will use the 0% commission trick. You should know that you get what you pay for. With the 0% commission, they will earn their profits back in somewhere else, even much more.
Likewise, don't forget the money talks. Staffs at the buying office will take kickbacks from suppliers too. Sometimes they go even further. They just add their percentage on the quotation, we find some buyer in buying Office they add 15% or more on the quotation.
Nevertheless, both options are just two strategic tools. The key point is how to control the risk. They are existed to let their buyers concentrate all energy on the heart of business-increase sales and make their business more profitable. Thus, whether you choose a sourcing agent or a buying office is up to your company's budget and strategy. In most cases, startups and small orders buyers will go for a sourcing agent, cause it's not the right time for them to invest a bulk of money into the sourcing right now. But for those giant enterprises who have established a firm sales channel, and their sourcing project is enormous, they can have a try on building buying office in China.
The biggest difference lies in its cost and risks, just to make the balance, like Wal-Mart they use both during their procurement.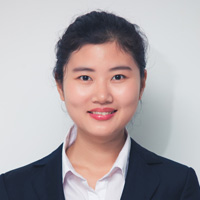 Sheena Lee
Author