On Wednesday, July 19, Prague, a freight train set out on its first direct rail service between the Czech Republic and China. It departed from Prague, the capital of Czech Republic and will travel about 16 days to reach Yiwu, a famous commodities distribution hub in Zhejiang.
Zeman, the Czech President, spoke highly of the freight train in the China Investment Forum, and Bohuslv Sobotka, the Czech Prime Minister had warmly hailed the One-Belt-One-Road Initiative reaching to Czech Republic. Yuan Jiajun, Zhejiang Governor and Kar Novotny, Czech Industrial Minister, signed the Memo of Understanding and attended the inauguration in the presence of Ma Keqin, Chinese ambassador to Czech Republic, and other Czech officials.
Prague-Yiwu train is another important move under the framework of the Belt and Road Initiative. It opens a new trade channel linking Czech and Zhejiang, and Prague becomes the next city to be served by China international railways.
Based on mutual understanding that Czech has many links with Europe countries around, Zhejiang and Czech bought it into full play and schemed this significant cooperation in the principle of co-construction and sharing, with an aim to build a close Belt and Road industry chain. So far, enterprises like Yto, ITG, and CHNT have started seeking for cooperation with Czech industries.
According to the Belt and Road Czech Initiative, the first cooperation fields include China-Europe railway, logistics distribution, producing & processing, cross-border E-commerce, exhibition, and cultural communication, etc, as well as the most impressive Yiwu Overseas Boutique Market. At the same time, Zhejiang plans to build a Czech Town around Yiwu railway station, with an intention to push more Czech and Europe products to China market.
Prague-Yiwu train will be a two-way freight train. It's the 9th international railways for Yiwu, but it's the first one which starts from a Europe city. It was reportedly carrying 82 containers of crystal products, auto components, and beer with a total value of 5 million USD, and travelling about 16 days across Poland, Belarus, Russia and Kazakhstan to reach to its destination-Yiwu, China. Upon the advantage of Yiwu, the world's largest distribution hub, those commodities will be distributed to the whole China and even to the global world.
As far as we have concerned, since from 2013 when Yiwu started to launch the international freight railways, as of now, freight trains have been successfully running 200 times. At this time, Prague-Yiwu is another new link with Europe countries. Just like Zeman claimed in his keynote speech, "a train is leaving Czech to China, and the Silk Road revives. The Belt and Road Initiative reconnects the ancient China and Europe countries. We wish it many blessings and will conquer any difficulty along the road".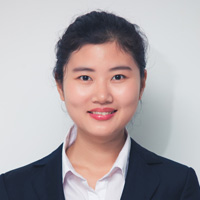 Sheena Lee
Author