Guangzhou, or Canton, a city nestled on the Pearl River, has always been one of the busiest commercial hubs in China. It's the capital city of Guangdong province and the largest metropolis in Southern China.
For a long time, Guangzhou was referred to as the most important strategic port in China. In ancient time, it was the only port allowed business transaction with foreign nations and a crucial part of Maritime Silk Road linking to India, South-East Asia, the Middle East and Africa. Until now, it still is China's busiest transport and trade hub.

Predominant geographic features are its leverages, and Guangzhou wisely keeps it to its advantage. That means a lot. As it is close to Hongkong and Macau, Guangzhou becomes the earliest city to connect with global cities. Based on its distinguished geography again, Guangzhou was selected as the first city being carried out the Reform and Opening-up policy. All above-mentioned moves have pushed Guangzhou to stand out as a giant commercial center in China.

Visit Tips
Sourcing:
Guangzhou is a particularly popular city. You'll see thousands of foreigners and visitors in the streets and markets. Despite its affluent sight-seeing resources, travelers usually come to Guangzhou to shop, since Guangzhou is one of the largest and the most important manufacturing bases in China. Speaking of industries, no one can be more industrialized than Guangzhou, especially for its competitive industries such as apparel, leather products, textile and fabrics.
1. For a good price
Guangzhou is an impressive export base in China. The mass production has created a large scale quantity at a low price. Buyers can try finding good bargains in the wholesale markets.
2. For vibrant markets
Clustering is the most significant feature for Guangzhou's markets. They are gathering together in close proximity from the same industry. That's huge. As such, buyers don't need to spend time and energy in travelling forth and back. Instead, they are able to finish all sourcing matters under one roof. Following, we'll give a brief introduction to some featured market clusters in Guangzhou:
2.1: Textile and Fabrics.
2.2: Leather products
All PU and genuine leather products are intensively transacted among Ziyuan Gang district. The most well-known markets are Guangzhou Baiyun World Leather Trading Center, Yisen Leather Market, and Shengjia Leather Trading Center etc.
2.3: Shoes
80% of shoes trade volume comes from Guangzhou Zhanxi Road. There are about 10 different shoes markets of all sizes standing along that road. Among them, the most popular ones are Buyun Tiandi International Shoes World, Euro Commercial Plaza Shoes City, and Huanan Shoes City, etc.
2.4: Garments
Garments wholesale markets are centered on Guangzhou Railway Station, such as Baima Clothes City, Kapok International Fashion City, Kindo International Clothes City, Liuhua Clothes Market, Yima Clothes Market, and Zhanxi Fashion Wholesale Center. The other clothes cluster is focused at Shahe district, where most people go there for middle-to-low quality clothes and a fairly low price, such as Wanjia Clothes Wholesale Plaza, Shadong International Clothes Market, and Shahe Wholesale Market, etc
Canton Fair
What's more, the Canton Fair is held twice each year in Guangzhou, making it become an influential city as well. Canton Fair is the largest and oldest import and export fair in China. It's an exceptionally grand occasion in China, and each session can attract thousands of international visitors rushing over Guangzhou to purchase Chinese products.
Delicacies
Guangzhou is also well-known for its delicacies. To be frank, Guangzhou has the country's largest number of restaurants, which is the birthplace of what you call Chinese food (Cantonese food) in the west. For the main dishes, there are the popular Roast Suckling Pig, Taiye Chicken, and Stewed Wild Dog Meat. Snacks or dim sum might be the most representative food in Cantonese food. When you come to Guangzhou, you shall never miss the snacks. Its dim sum is referred to as the best in the world
Sight-seeing
Meanwhile, Guangzhou is one of the most historical and cultural cities in China. There are many cultural attractions in this city. The picturesque Shamian Island is always the top choice for young people. Chen Clan hall and Yuyin Mountain Villa display the signature traditional Lingnan style buildings. At night, most visitors will select to visit Canton Tower to enjoy the rainbow LED show. If you are a fan of hiking activities, you might never want to miss the Baiyun Mountain. There are more than 30 peaks each of which is dotted with temples and monastery.
Travelling Route
Fly to Guangzhou Baiyun International Airtport, and take the metro line 2 or 3, you can go to many wholesale markets during the lines. Visitors from 45 countries entering Baiyun International Airport with an onward ticket to a third country are allowed the 72-hour visa-free travel. Thus, why not use this time to visit Guangzhou for three days.
If you plan to fly to Hongkong first, it's also quite convenient to transit to Guangzhou. Take a train from Hung Hom Railway Station at Kowloon, with only 2 hours; you can arrive in Guangzhou East Railway Station. Price ranges from 190 HKD-230HKD.

Guangzhou is a city of magic. People love Guangzhou because it is a city perfectly combining the most oriental quiet and the most Western modern vibes. Visitors like flocking here to take a glimpse of the gleaming Canton Tower, to experience the Canton Brunch, and to sit down to enjoy the beautiful scenery and Chinese cultures. At the same time, travelers also like Guangzhou, because they enjoy the fun of getting busy among all crowded wholesale markets to get a good bargain. They bargain, negotiate and make deals. All activities are happened in this quiet and busy city. People like Guangzhou for their personal reasons, but get surprised by a new one.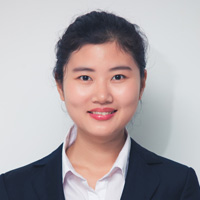 Sheena Lee
Author