121st Canton Fair opens today, business people from all over the world are gathering in Guangzhou for the 121st China Import and Export Fair.
The ongoing Canton Fair is divided into three phases spanning from April 15th to May 5th, divided to 3 phases.
Canton Fair is the world's largest trade show, with over 24,000 exhibitors from various industries in China and around the world, awaiting to build their businesses in this 1.2 million square meters of exhibition complex. It's acknowledged as the most important platform especially for import and export, fitting for all types of trade patterns and business activities. What's more, visiting the Canton Fair is a green fast-track to tap into the huge China market. Thus, no matter you're a seller or a buyer, attending the Canton Fair definitely is the best opportunity to scale up your business and meet new potential business partners. So are you ready now?
It seems fine for who have attended the Fair for several times. But for first time visitors, this trip might sound exciting and challenging. Don't worry, if you have any question on the Canton Fair or come across any problems while importing from China, please come to the Booth T66 at Central Corridor, Abcsources can help you.
In the near future, we'll update articles in regards to Canton Fair Tips.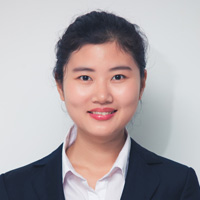 Sheena Lee
Author