Have no clue for your next big niche? Take a deep breath. Next we'll tell you something big. The easiest way to make money is to start the new favorite—LED BOBO balloon.
This sparkling LED BOBO balloon emerged in this Oct. as a huge craze in the night market, seemingly from out of nowhere, but quickly went viral on the internet and took over the streets due to its immediately enchanted nature.
What's a LED BOBO balloon? It's an 18" transparent PVC balloon wrapped with a rope of LED bulbs and controlled by a box of two or three 1.5V batteries. Use the helium or a pump to inflate the balloon, and turn on the battery switch. "TADA!" comes this flying glowing gorgeous. The Blingbling balloon is gripping young people's attention at a fast speed, and becomes a must-have beautiful decoration to spice up any party, including Christmas, Birthday, Wedding Party, as well as all musical Bars. Believe us. It must be a lucrative business.
Input the keyword LED BOBO balloon on the 1688.com, the Alibaba China website and the largest B2B wholesale market in China. In one second, about 650 research results related to LED BOBO balloon came out. You'll see the average price for a LED BOBO balloon is 5 Yuan. But in the night market, this popular lighting-up balloon can be sold at 30 Yuan, 35Yuan and even more for the one filled with feathers or small cartoon balloons. What a huge profit. You do the math.
Where to find a LED BOBO balloon supplier? Do a thorough check on these 650 search results, and you'll find the most suppliers are concentrated in two areas of China. Yiwu, the world's largest small commodities wholesale market, leads with about 320 suppliers of LED BOBO balloon. Guangdong, dubbed as the global hugest workshop, falls second with about 270 suppliers showed on the webpage. A conclusion can be easily made that LED BOBO balloon is mostly manufactured in these two places. Thus, finding a LED BOBO balloon supplier in Yiwu or Guangdong has advantages in terms of low cost and good quality.
How a LED BOBO balloon works? It's quite simple.
1. Prepare a transparent balloon;
2. Use the helium tank or a pump to inflate the balloon
3. Tie a knot/loop pin in the gas inlet
4. Wrap the LED wire around the balloon
5. Turn on the battery switch. Finished.
Who doesn't like balloons that glow in the night? Share this creative balloon decoration in your Christmas Party, and put your peers in a shade. For importers, build your purchase plan and do it right now. We are a Yiwu-based sourcing agent, and will be glad to help you sourcing the LED BOBO balloon in the Yiwu market, the ocean of small commodities.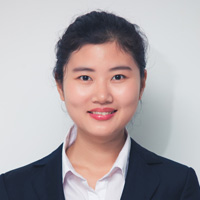 Sheena Lee
Author