Metals, papers, PAT, dyes, and all chemical products are experiencing price exploding in Q1 2017 after the price hike in Q4 2016.
After the Spring Break, Chinese suppliers are baffled by the fact that Chinese bulk cargo prices are going up for the second time. Metals, papers, PAT, dyes, and all chemical products are experiencing price exploding right now. We believe in the near future, the price hike is bound to push the pricing pressure up the supply chain. In the long run, all products will face a huge price surge accordingly.
Bulk cargoes price increasing again
As we all have known, Chinese raw materials had undergone a terrible price hike in Q4 2016. It's the first price increase for so many years, but this time marks the second during this short half year. Almost all bulk cargoes prices have been doubled one more time. Especially for those products like steel, chemical products, and ferrous metals, their prices are exploding at a terribly fast speed. As a result, the pricing pressure reacts on the home appliances, phones and so on. On the other side, based on the numbers from National Bureau of Statistics, from Jan., 11th to 20th, steel price had a straight ascending growth; while papers and chemical products are soaring crazily at the same time. For instance, benzol price was bumped by 8.3% and the zinc metal climbed by 4.5% respectively on a month-to-month basis.
Suppliers under pressure
Jin Huawei owns a textile company in Ningbo. At this moment, his company is facing this hard challenge. Both chemical and textile fabrics' prices have been out of control, what's worse, their printing cost never stop rising all the time. In particular, since from last October, textile fabrics have gone up by from 10% to 20%. But Jin regarded it all made sense, because all raw materials down the supply chain are pricing. As time has progressed, the pricing pressure will react on the final fabrics materials.
While we digging out reasons behind the price surge, we can conclude that the National Supply-side Structural Reform is the main matter. Due to the Supply-side Structural Reform, which Chinese government has implemented aiming to improve the environment quality, coal and steel production has decreased sharply. The dive reduction of coal output triggered the coral price to be soaring on the market. Likewise, out of the same reason the steel price was bouncing retaliatorily during this period.
In 2017, the structural reform will continue and, believe it or not, will be further strengthened. It is going to be applicable to more and more materials, besides from the coral and steel. Thus, we have reasons to believe in the long run, all bulk cargoes prices will be on the rise, and accordingly relative products will be pricing one more time.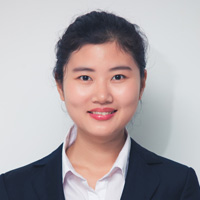 Sheena Lee
Author